Arjuna Mentapa Office
This is an unique office-set from Bali designed 50 years ago by Hubert Matysek.
It tells the traditional Agama Hindu Epic Story from Arjuna Metapa (see below).
The furniture set is flanked by traditional elephants, Gajah, andBarong Ketet figures that represent positive energy.
The Arjuna Metapa Office is made by one of the best and famous furniture/relief woodcarver of Bali - Indonesia, I Wayan Rame.
size of the cabinet: 235cm high x 200cm x 90cm (height x width x depth)
size of the desk: 104cm (76cm) x 200cm x 110cm
size of the arm-chair: 178cm x 131cm x 110cm
size of the stool: 45cm x 35cm x 35cm
price on request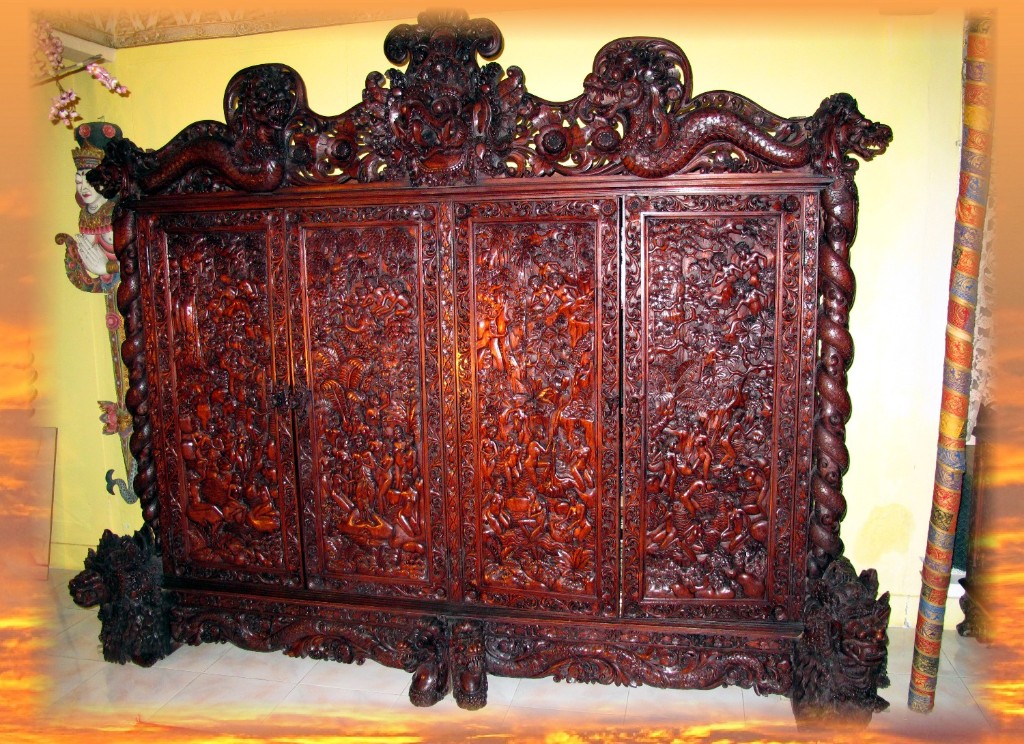 "Arjuna-Mentapa-Cabinet"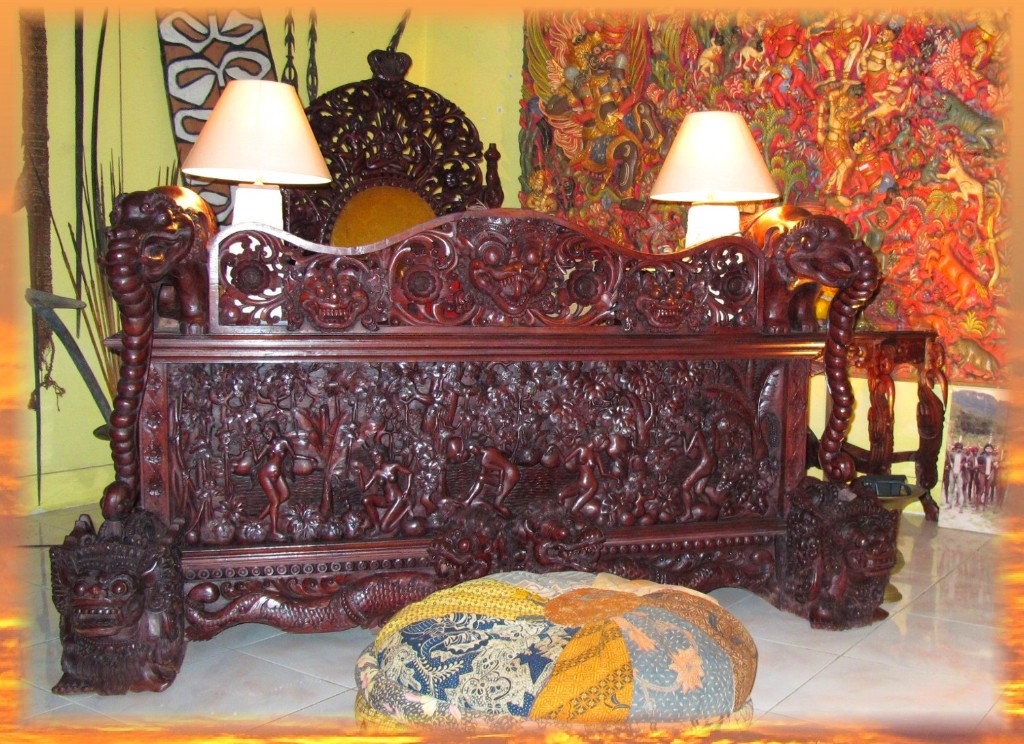 "Arjuna-Mentapa"- desk and armchair
oooooooooooooooooooooooooooooooooooooooooooooooooooooooooooooooooooooooooooooooooooooooooooooooooooooooooooooooooo
oooooooooooooooooooooooooooooooooooooooooooooooooooooooooooooooooooooooooooooooooooooooooooooooooooooooooooooooooo
CABINET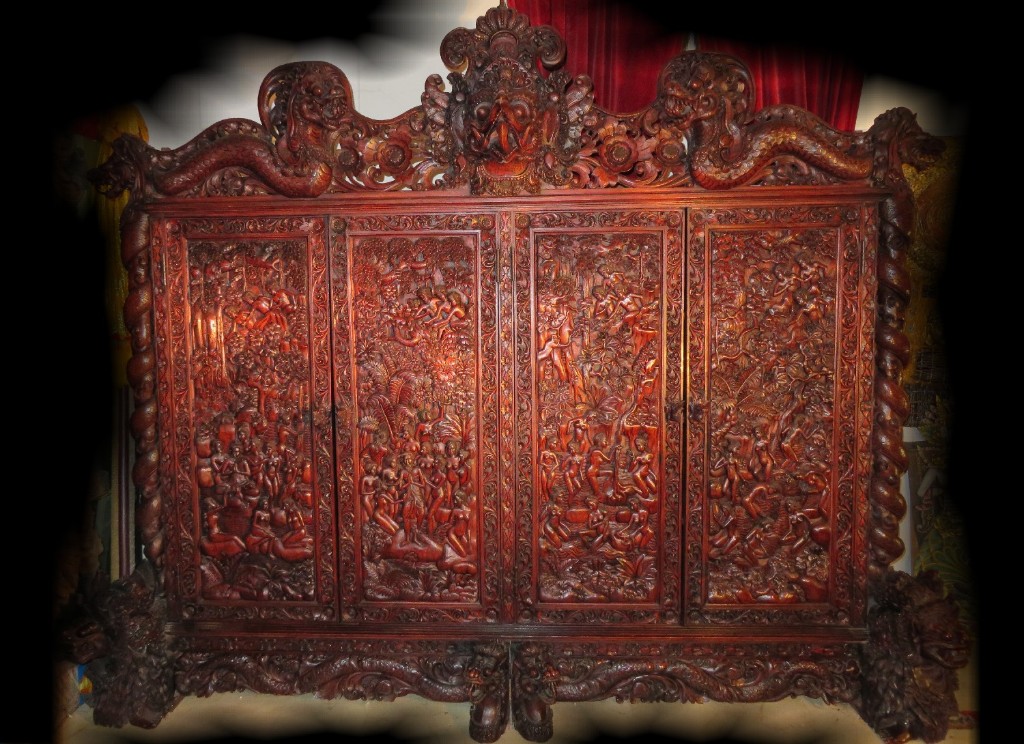 front of the cabinet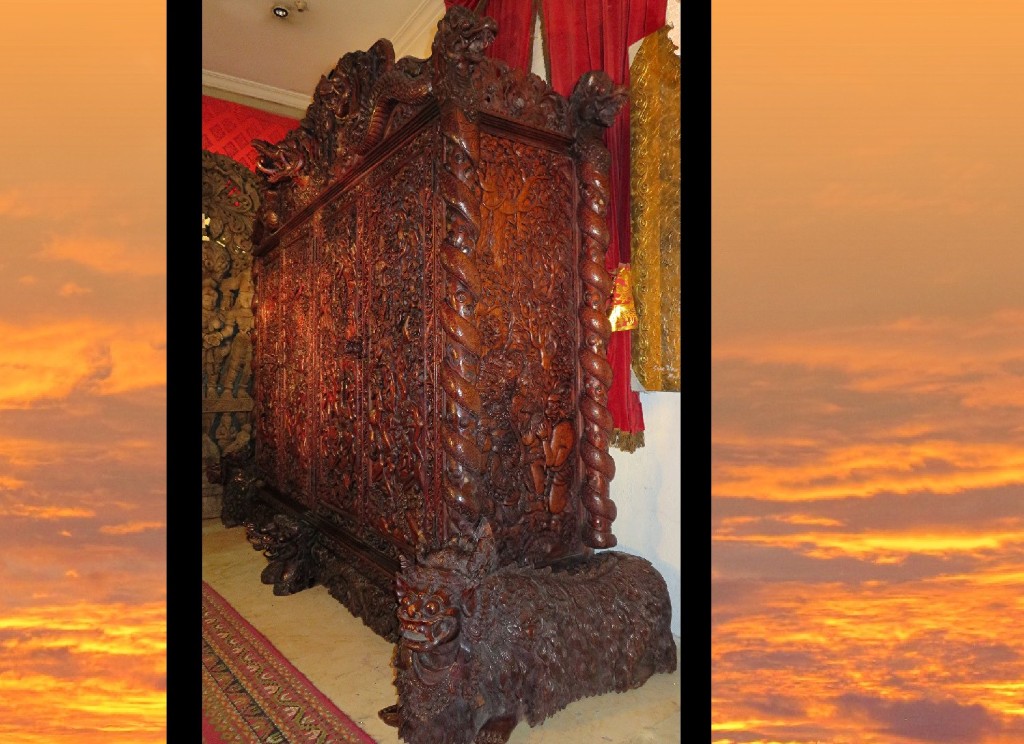 cabinet (from the right side)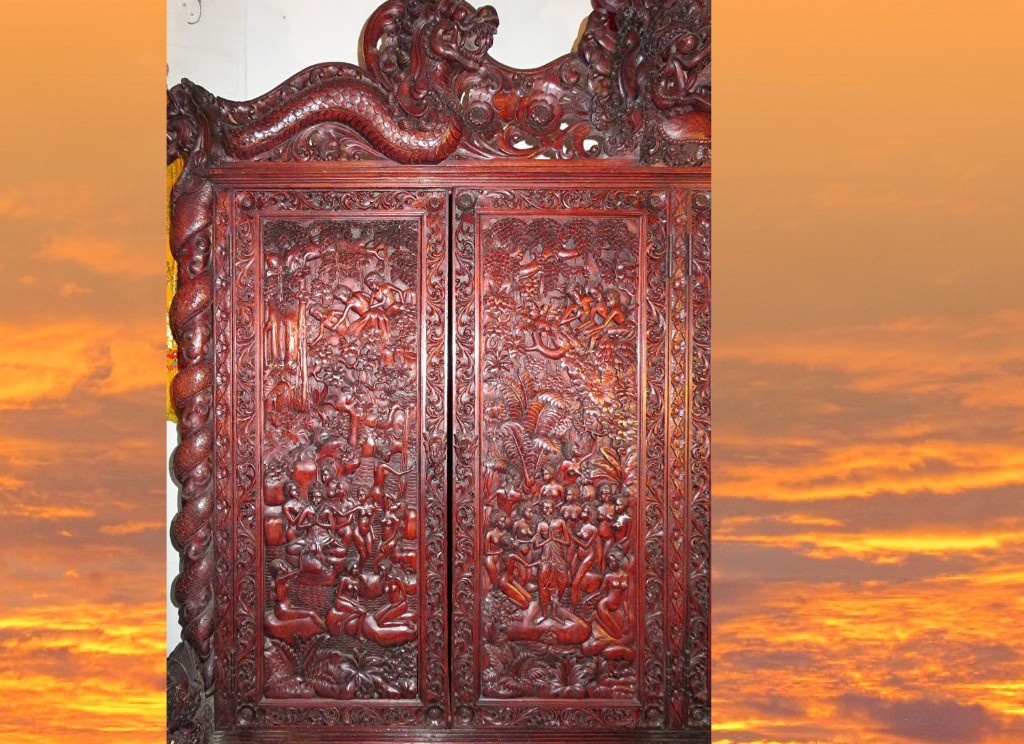 the left doors of the cabinet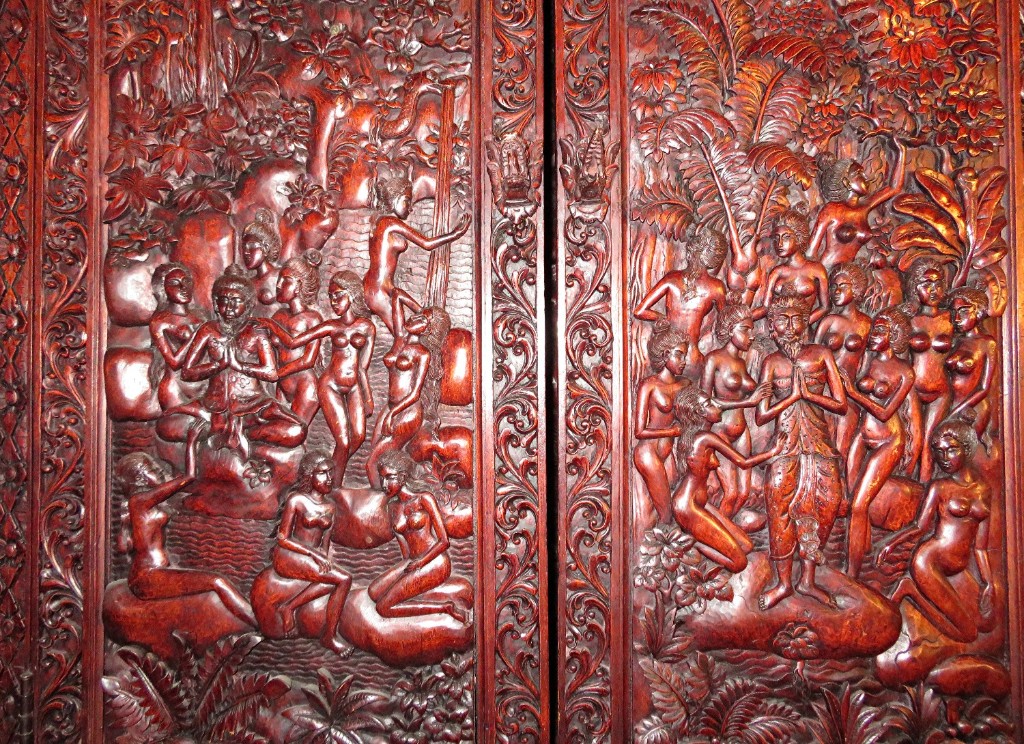 details of the left doors of the cabinet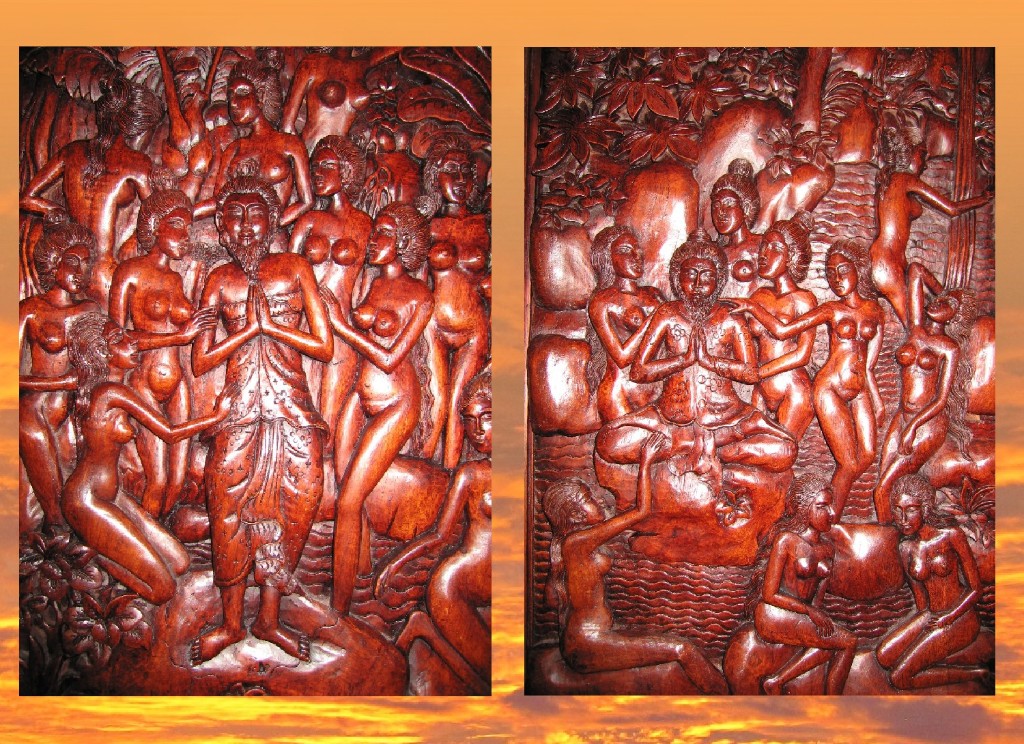 details of the left doors of the cabinet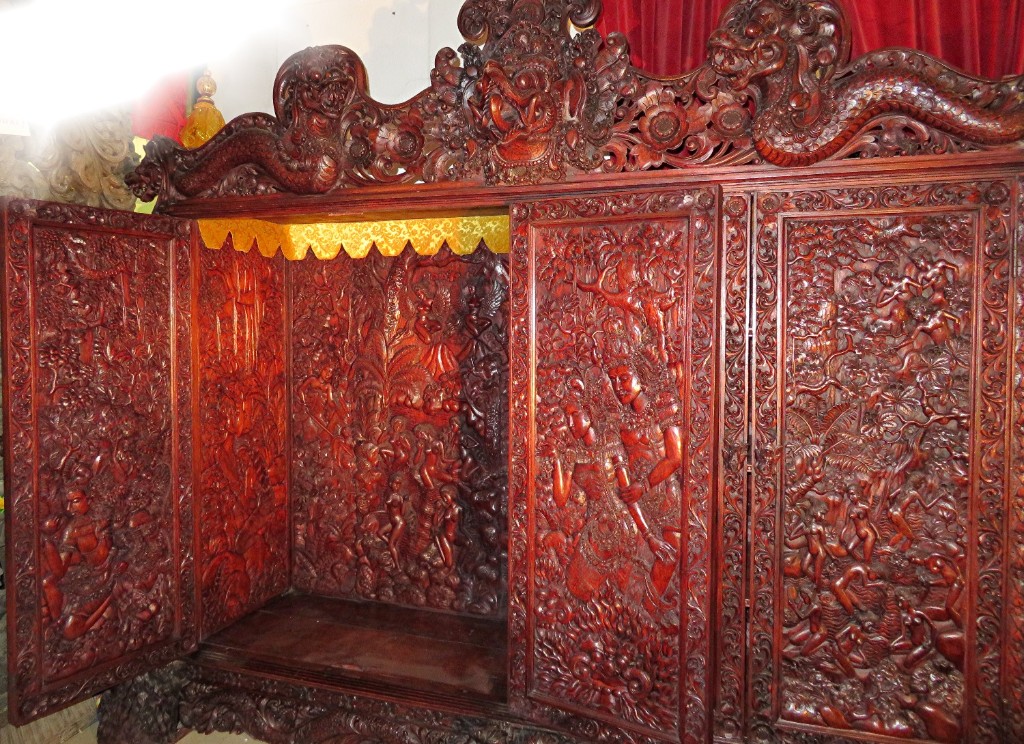 cabinet (left doors are open)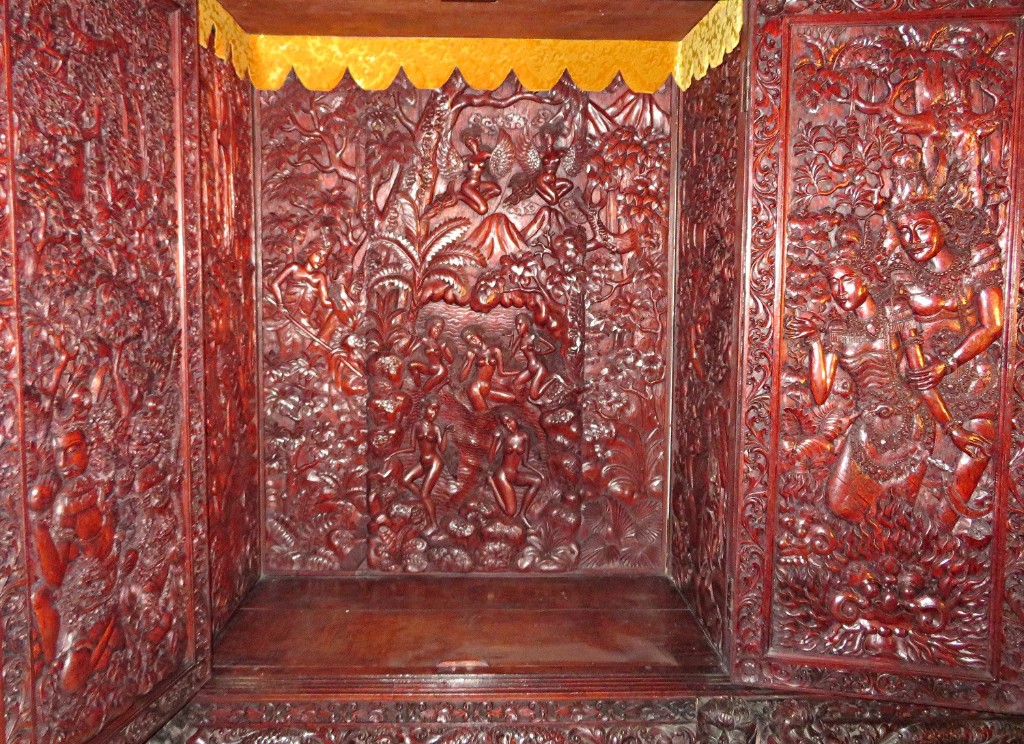 left side of the cabinet (inside)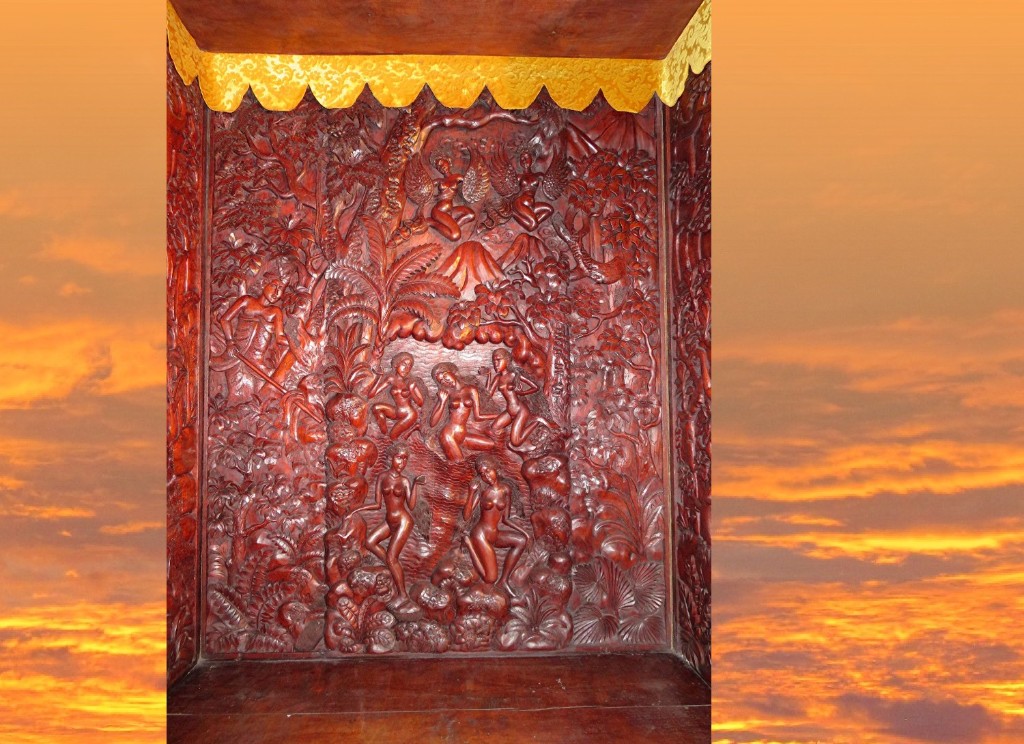 left side of the cabinet (backwall)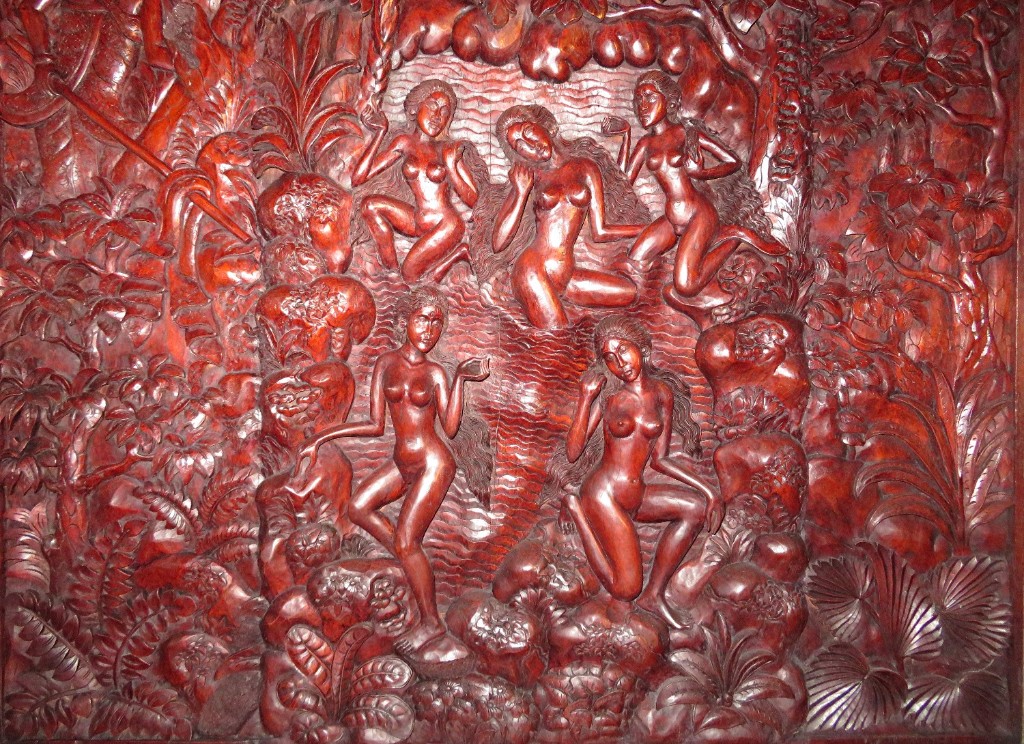 details of the backwall (left side of the cabinet)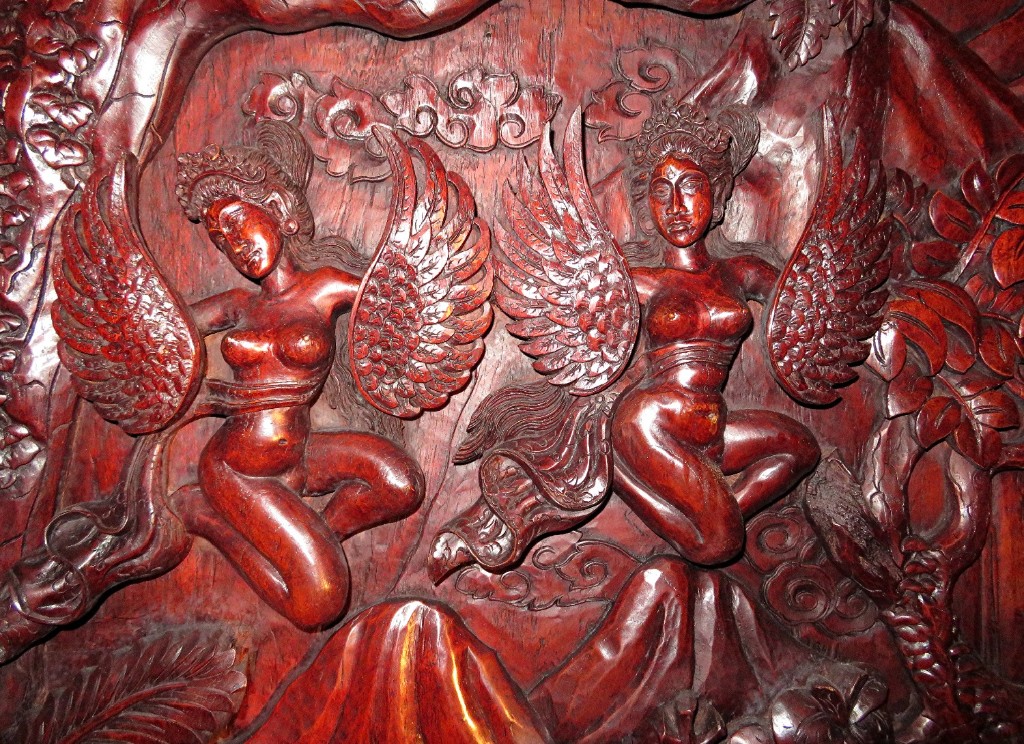 details of the backwall (left side of the cabinet)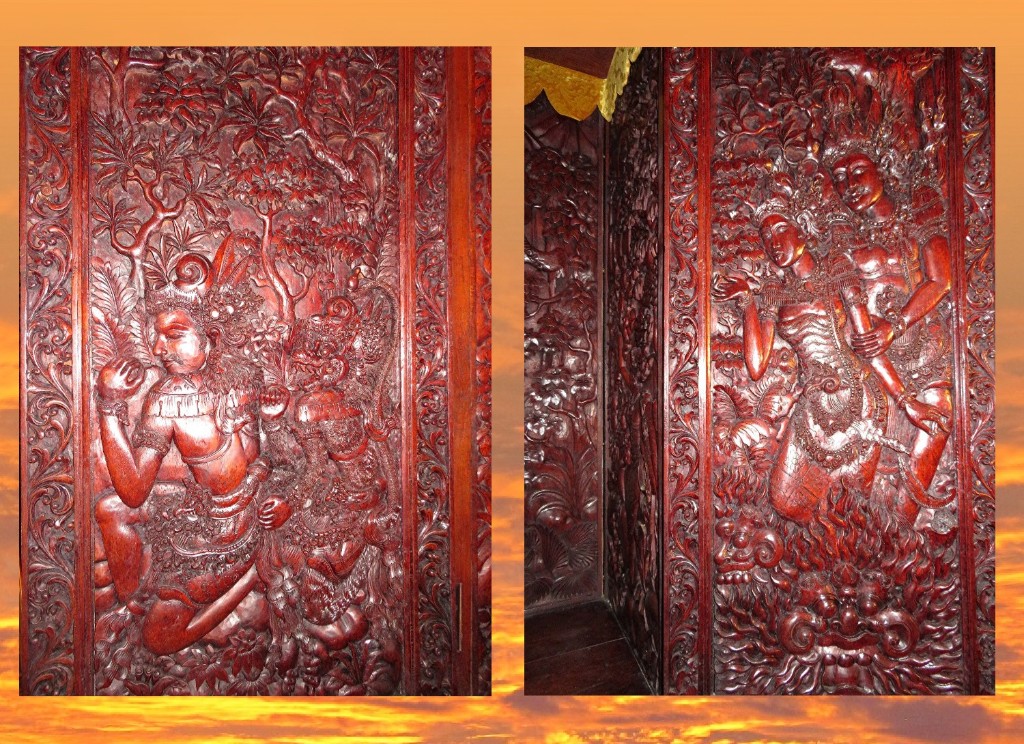 left side of the cabinet (sidewall and right door/inside)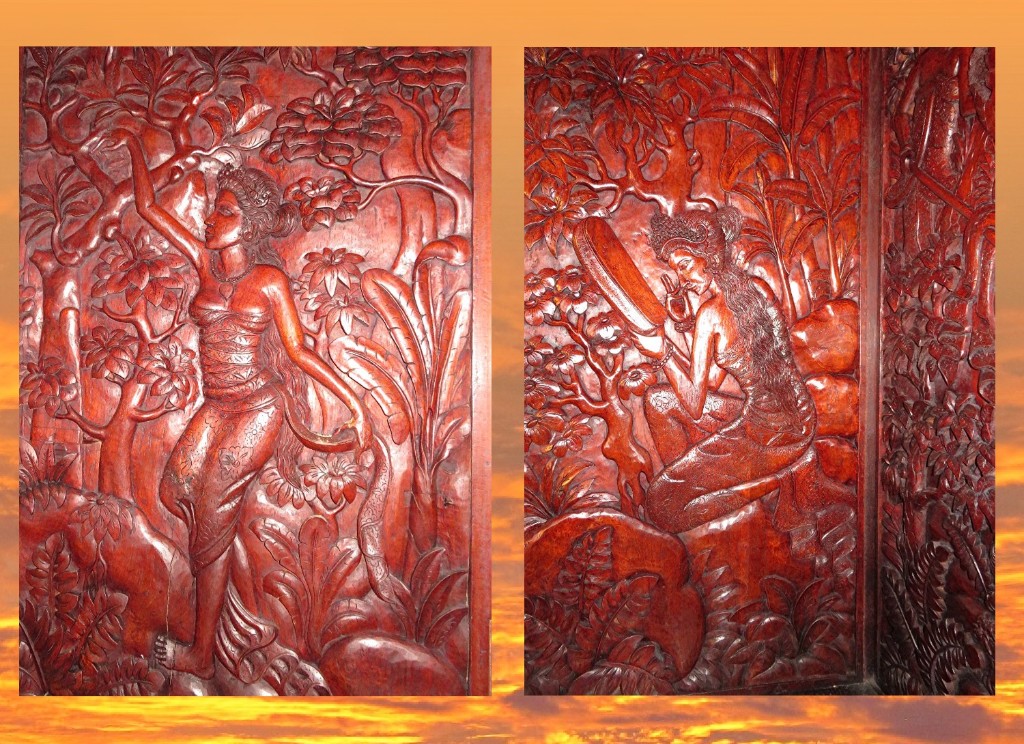 left side of the cabinet (inside)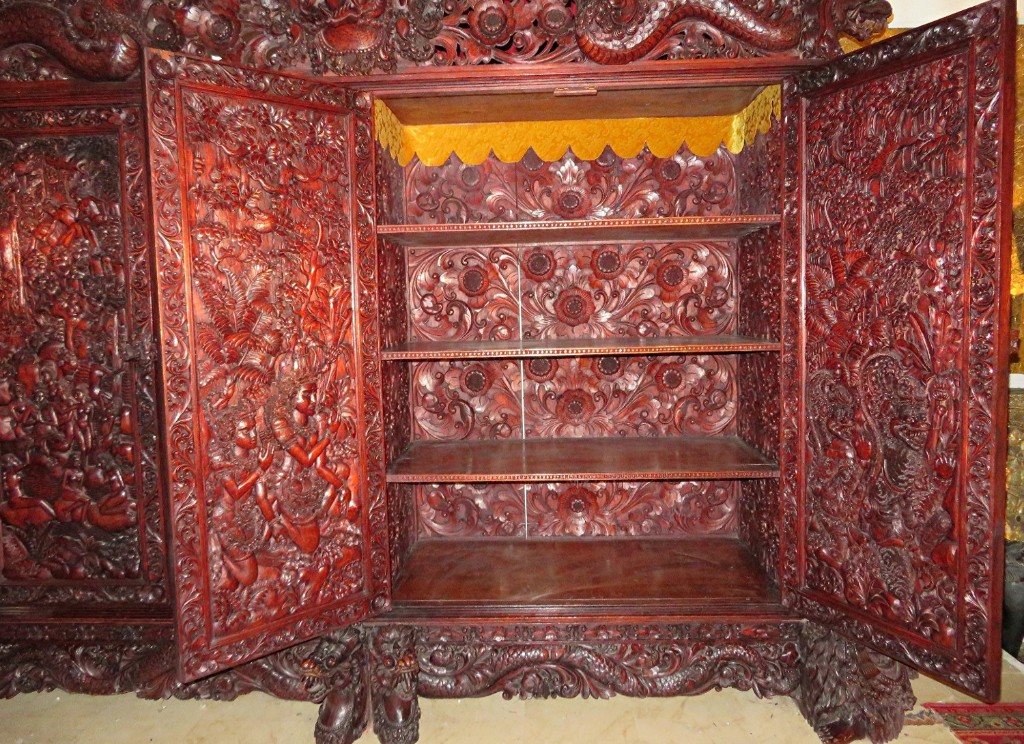 right side of the cabinet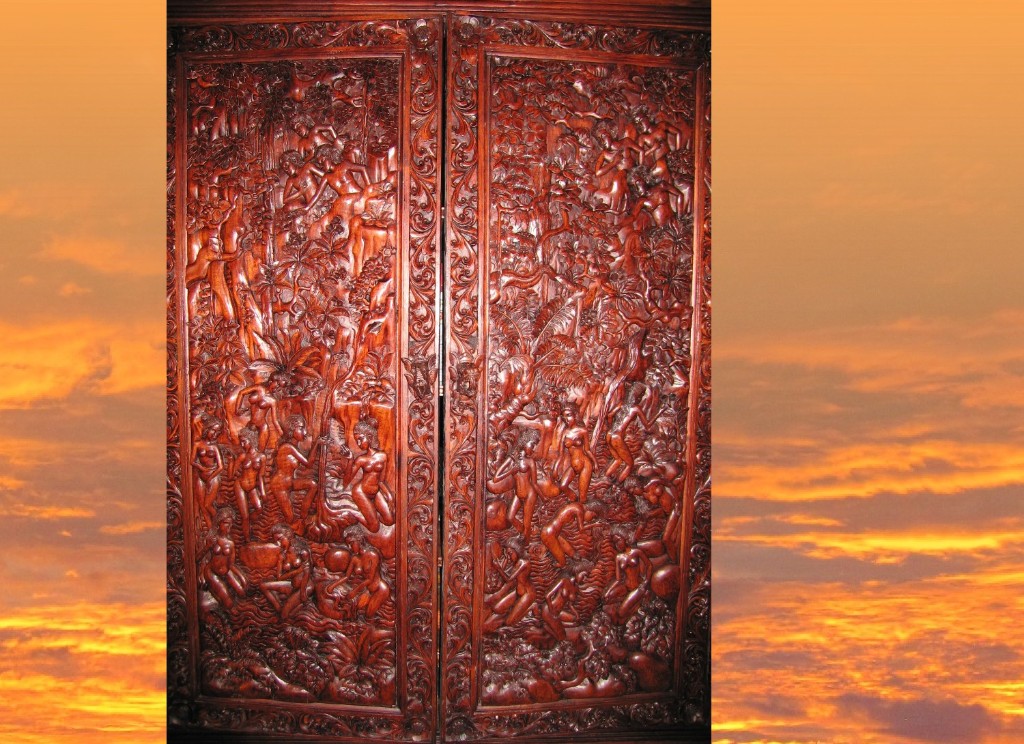 doors of the right side of the cabinet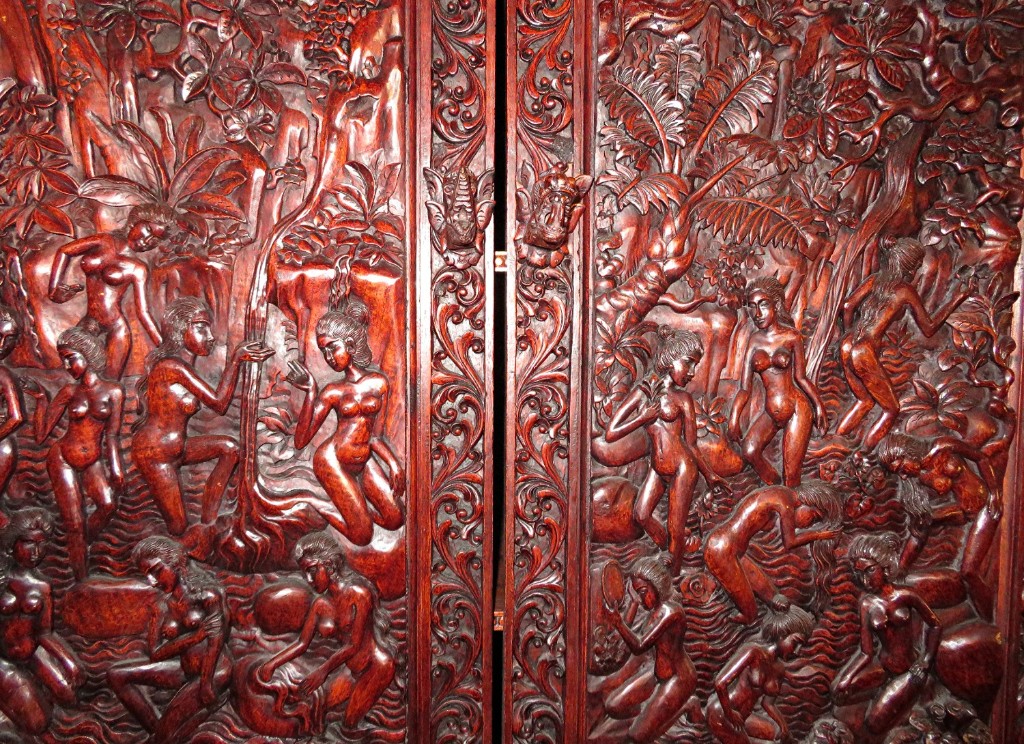 details of the right doors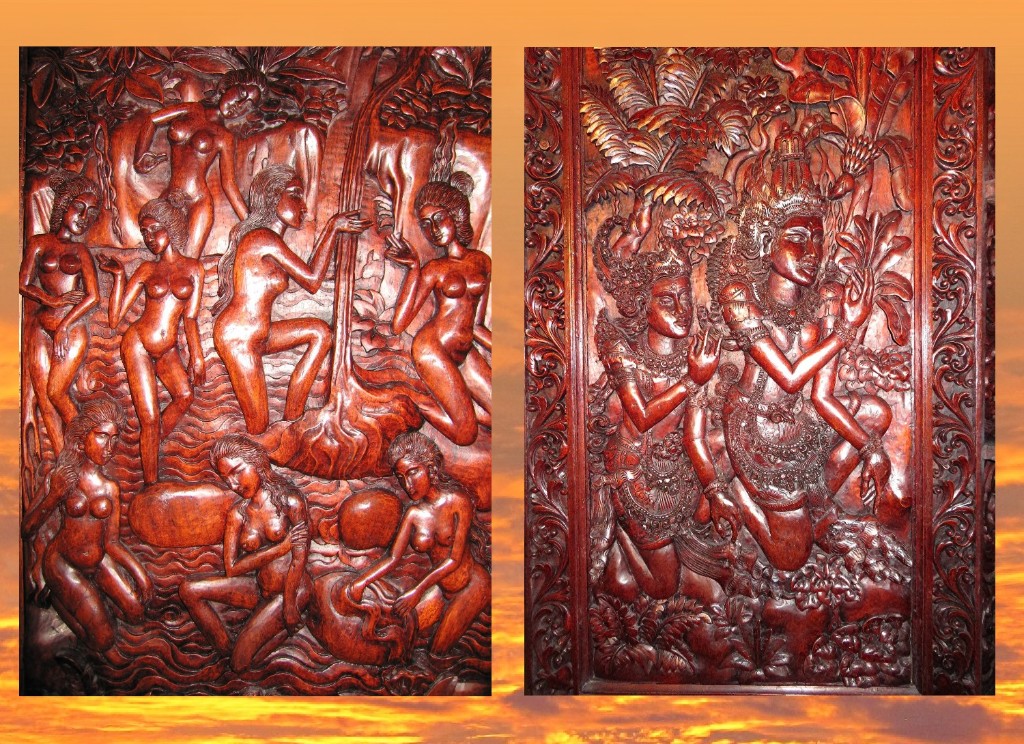 right side of the cabinet: details of the left door (outside and inside)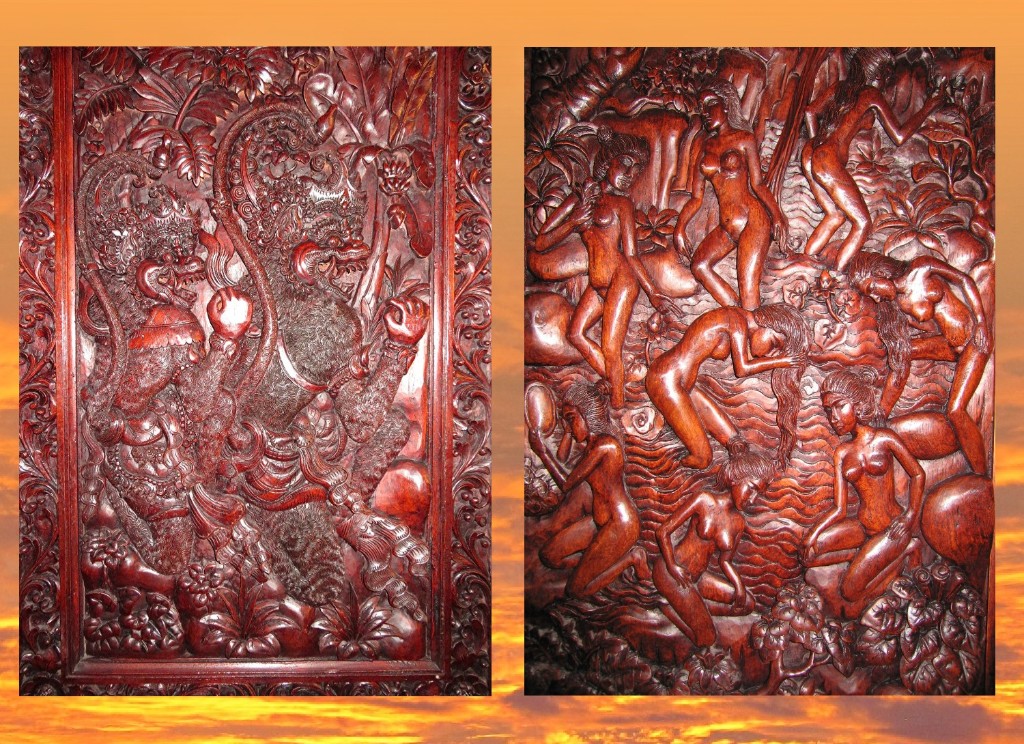 right side of the cabinet: Details of the right door (inside and outside)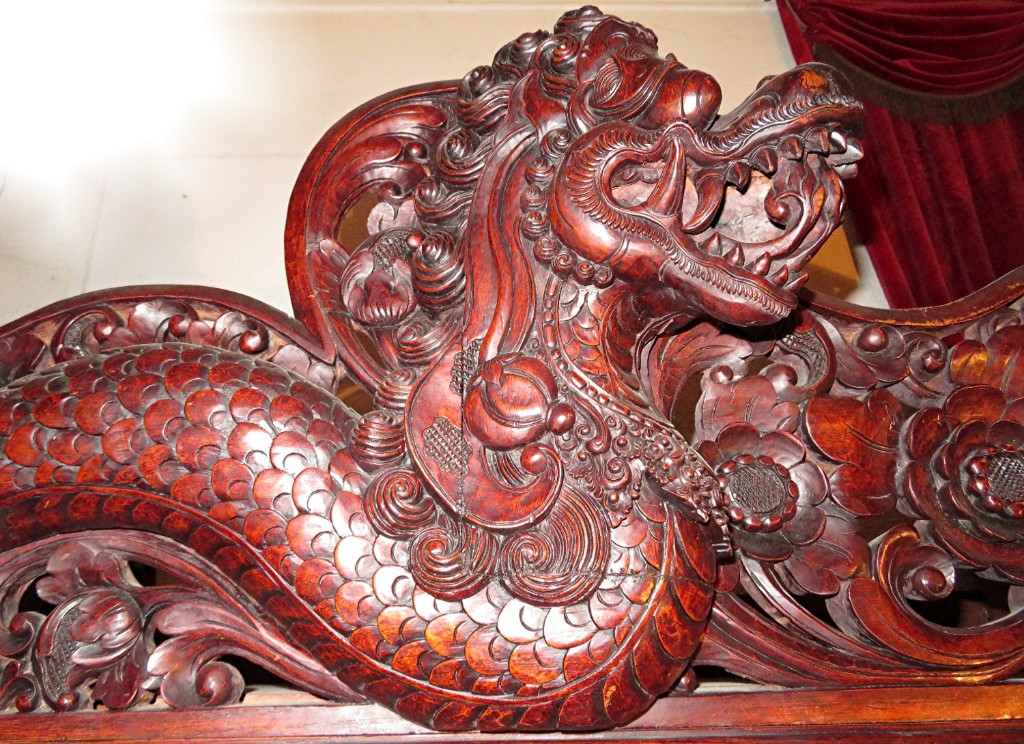 detail from the top of the cabinet (left side)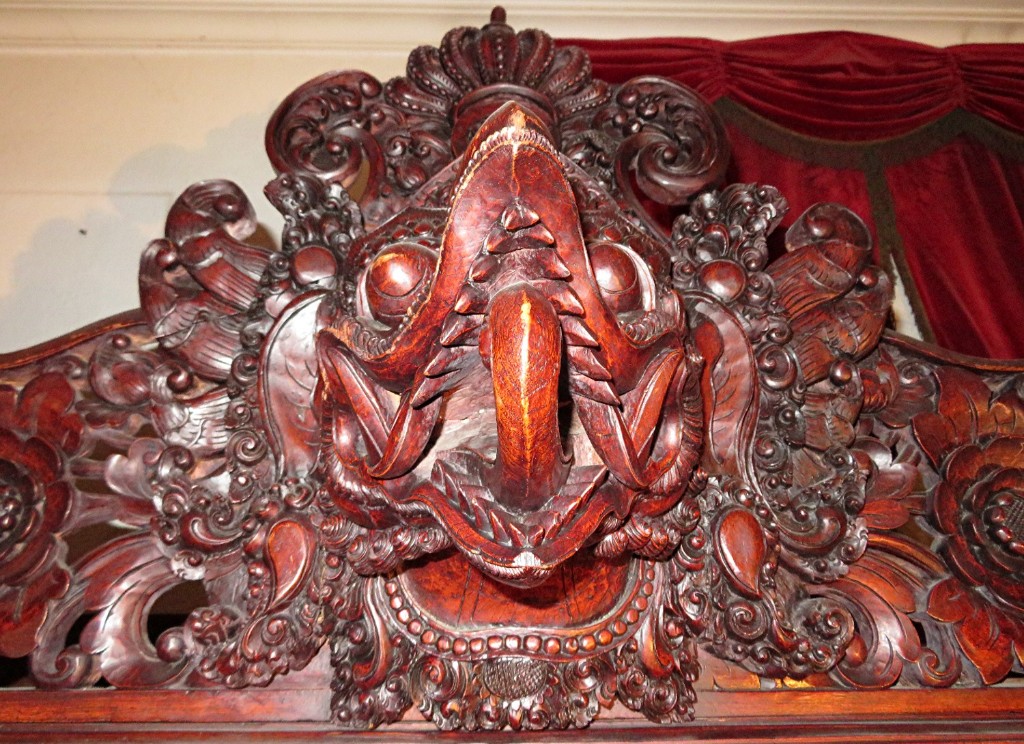 top of the cabinet (middle)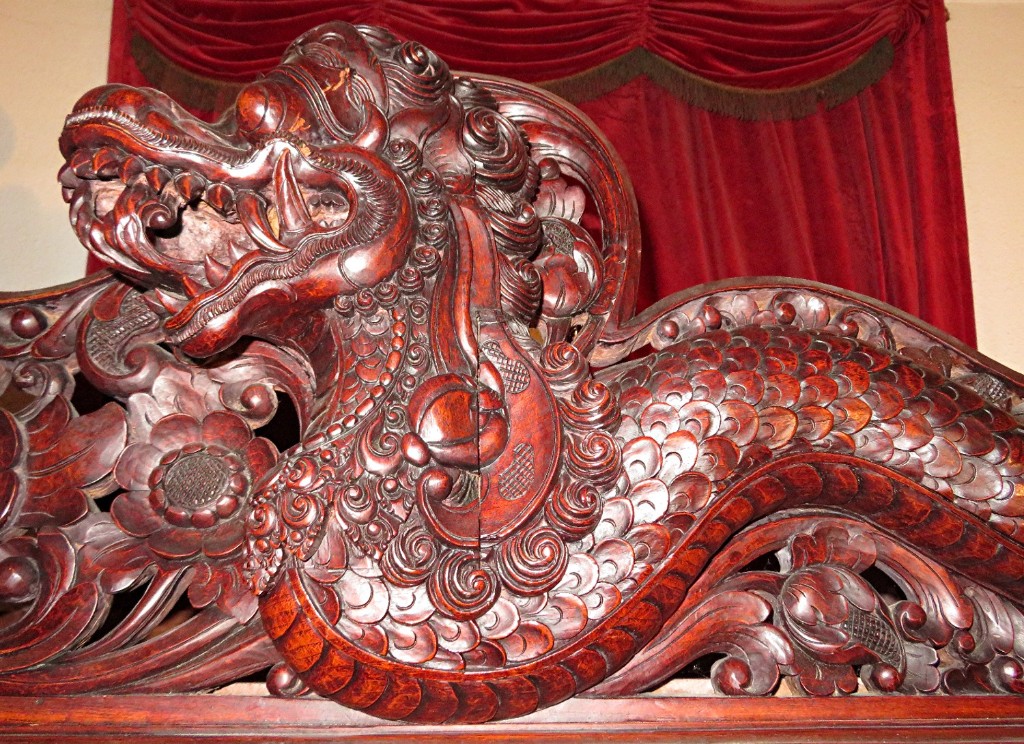 detail of the top of the cabinet (right side)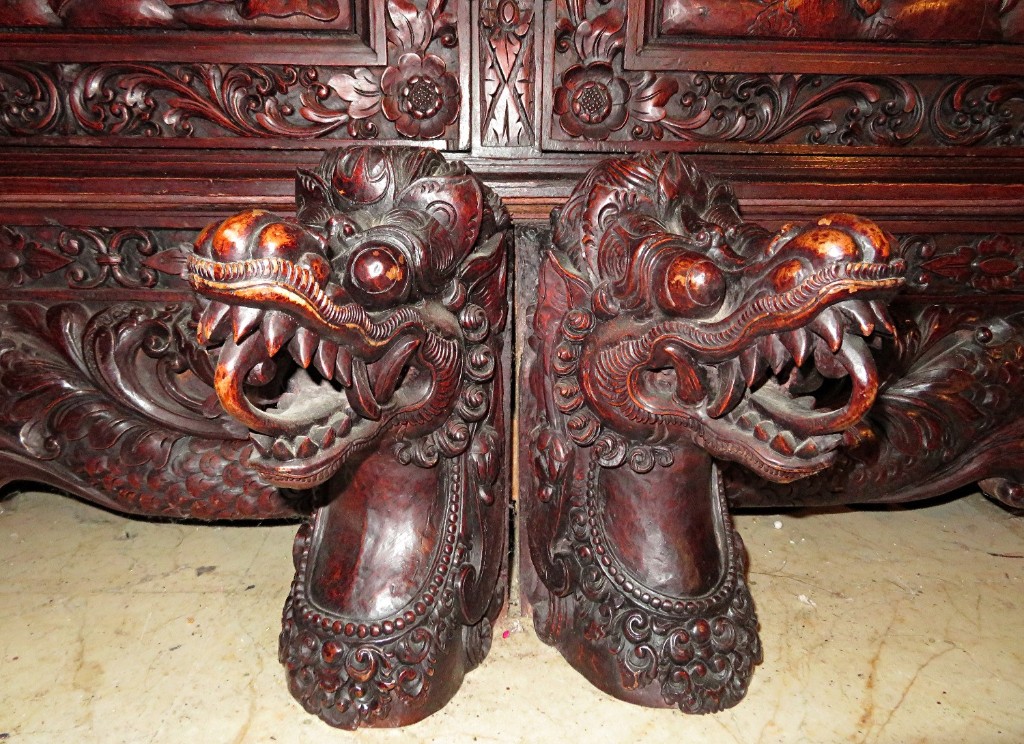 detail of the base of the cabinet (middle)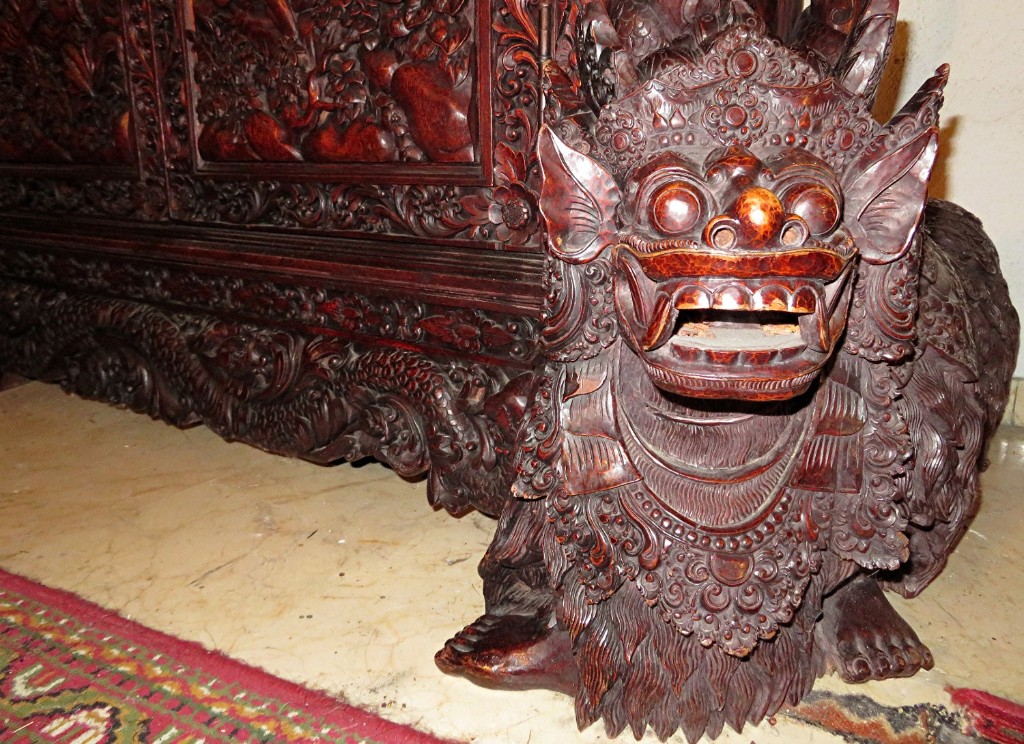 detail of the base of the cabinet (right side)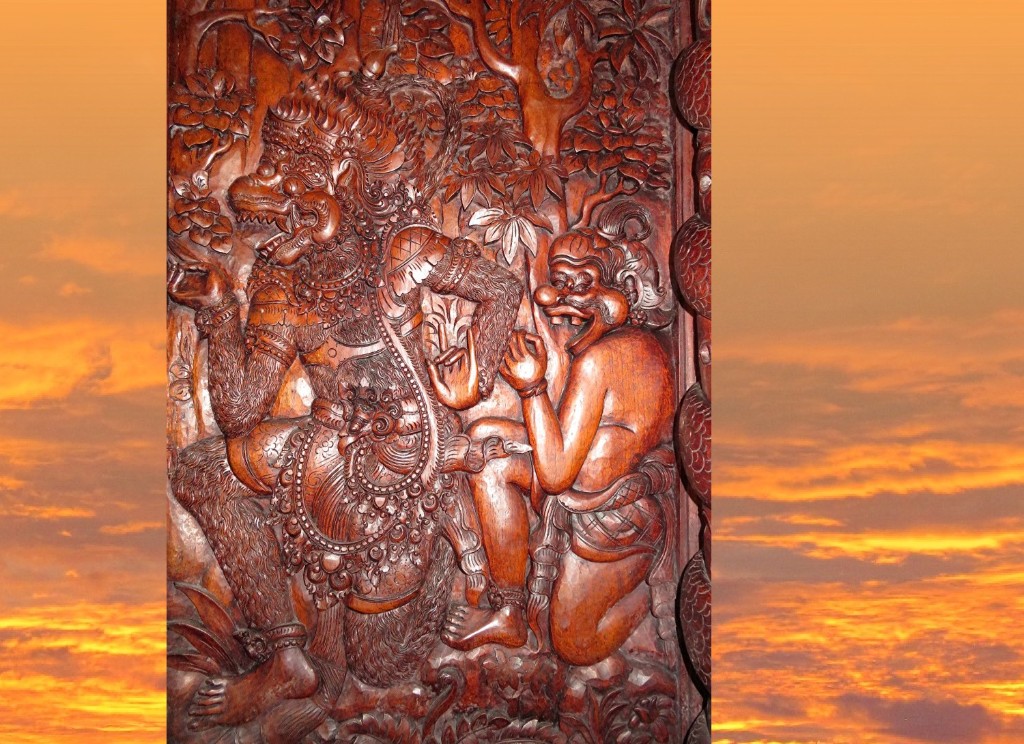 Detail of the right side wall of the cabinet
ooooooooooooooooooooooooooooooooooooooooooooooooooooooooooooooooooooooooooooooooooooooooooooooooooooooooooooooo
ooooooooooooooooooooooooooooooooooooooooooooooooooooooooooooooooooooooooooooooooooooooooooooooooooooooooooooooo
DESK AND ARMCHAIR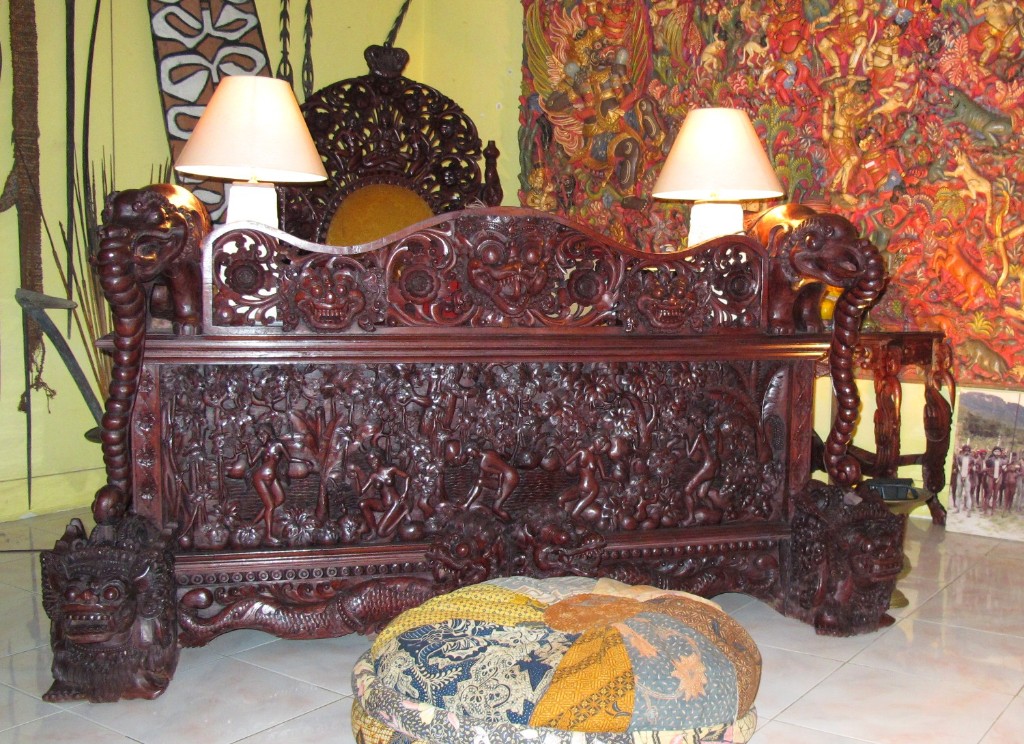 "Arjuna-Mentapa" desk and armchair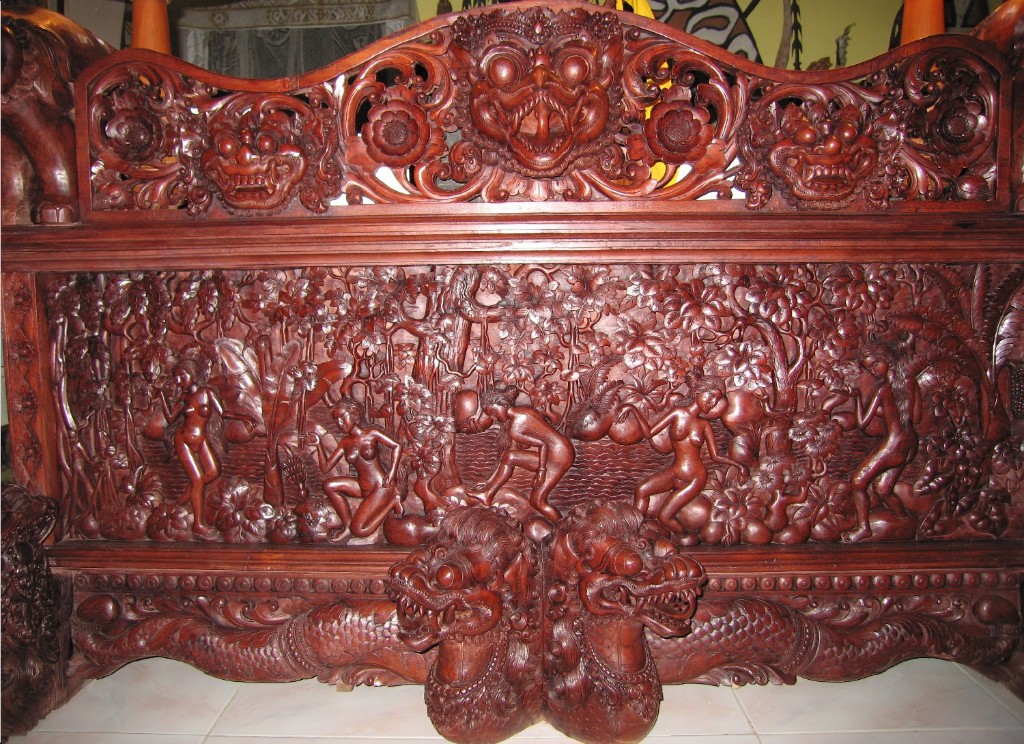 detail of the front of the desk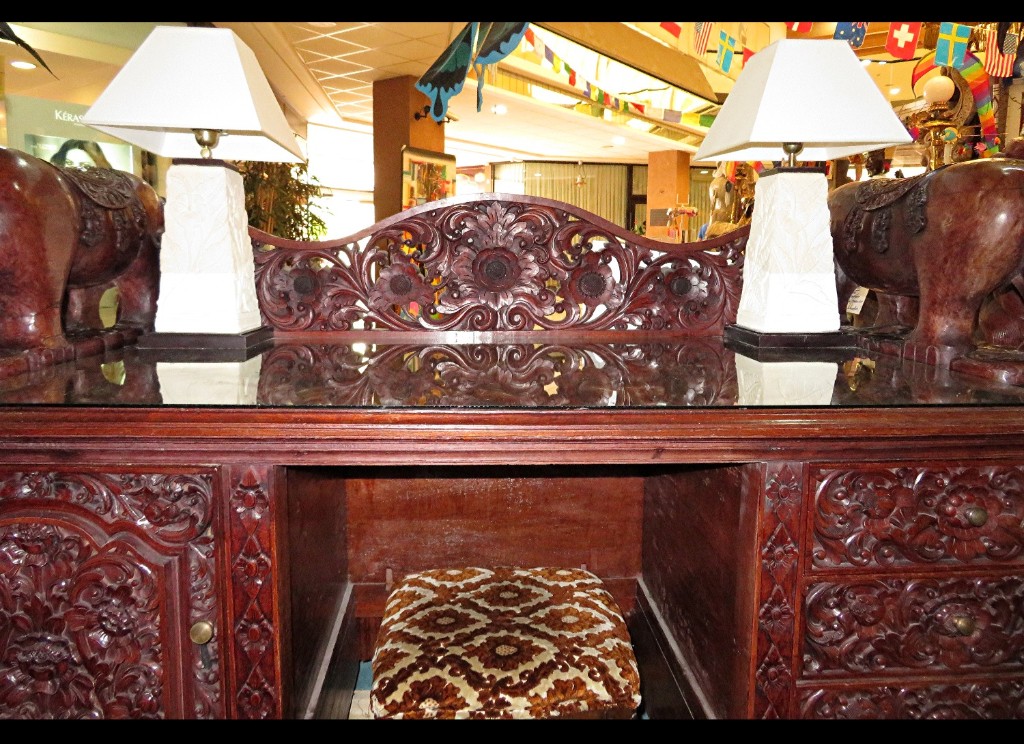 back of the desk and small stool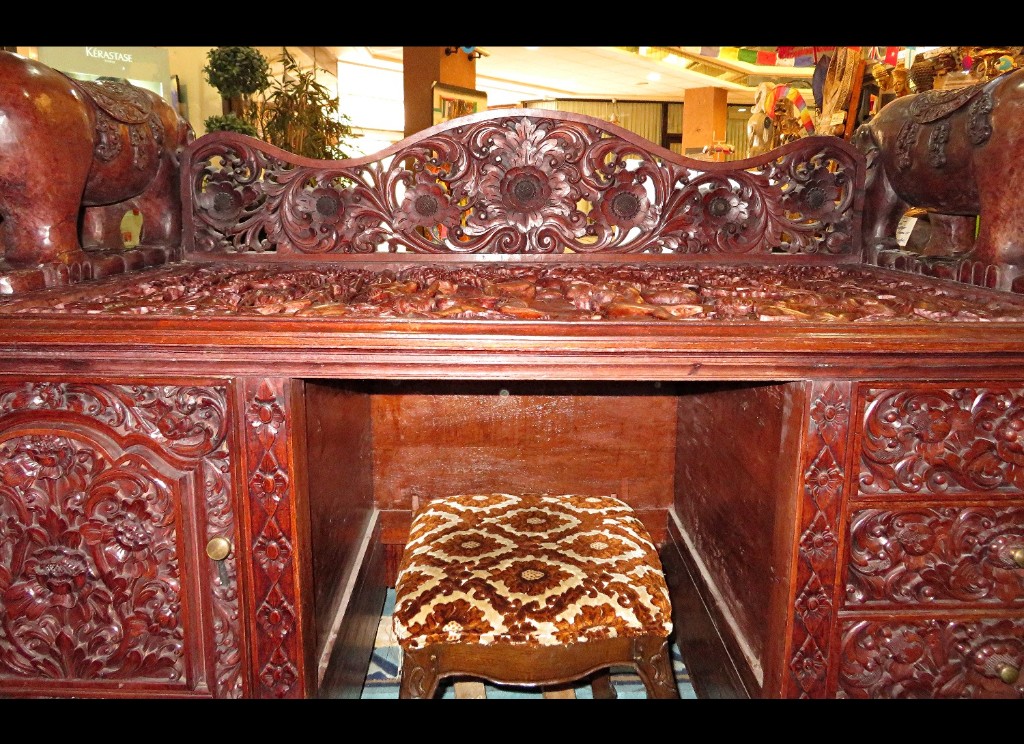 back of the desk and stool
back of the desk (door on left side)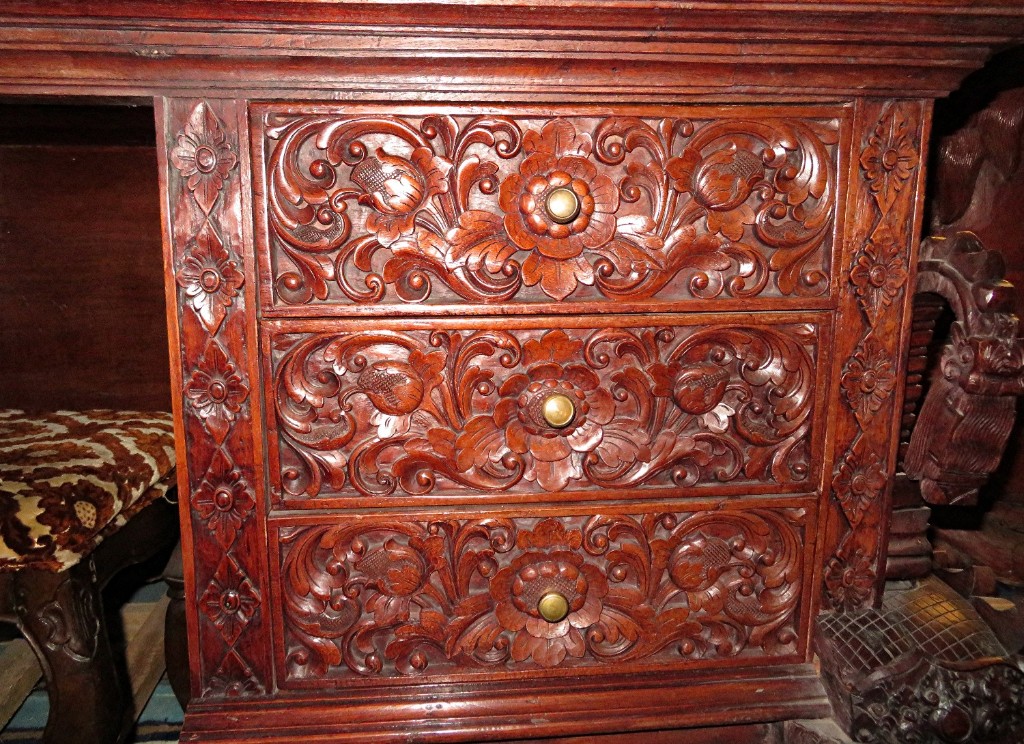 back of the desk (drawers on the right side)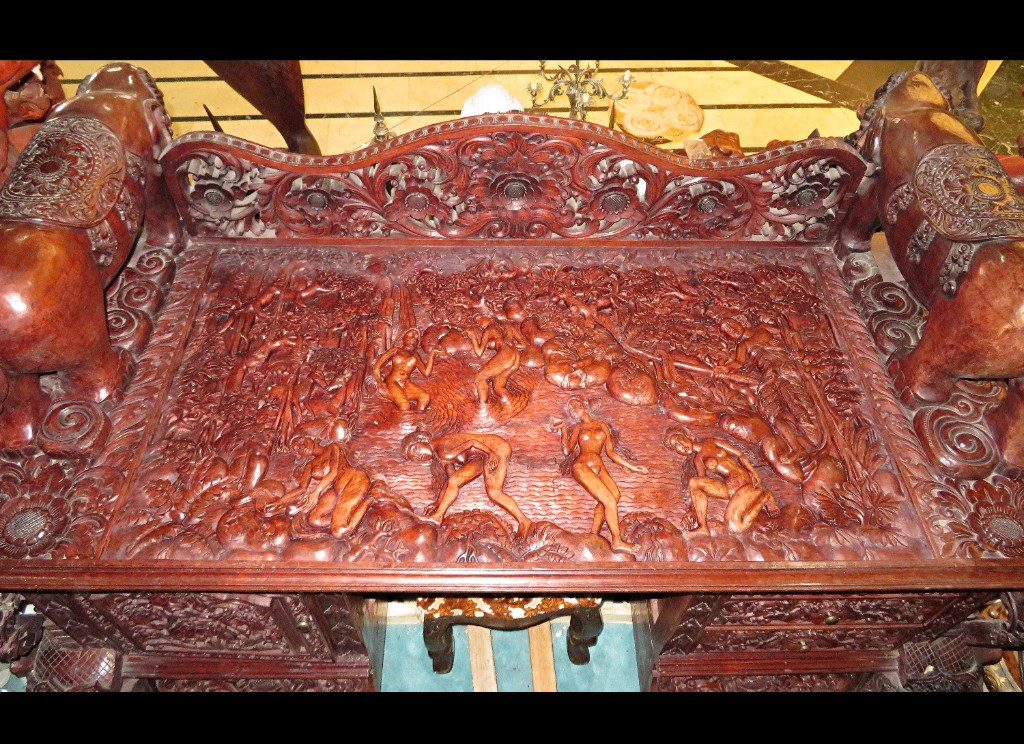 the desk top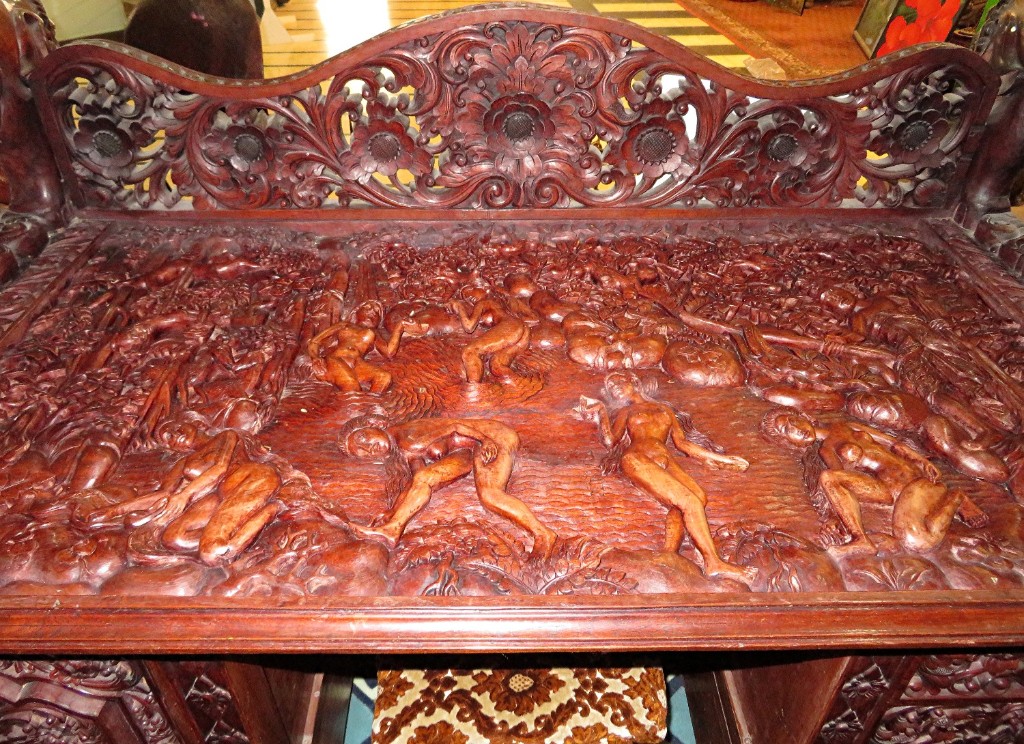 top of the desk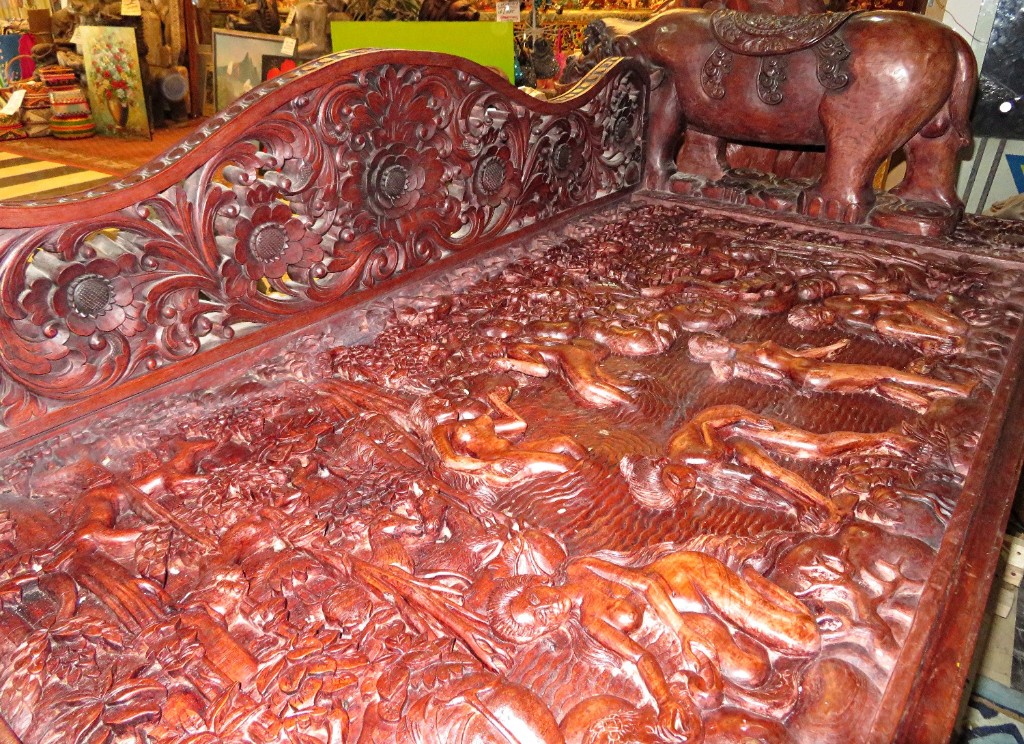 detail of the top of the desk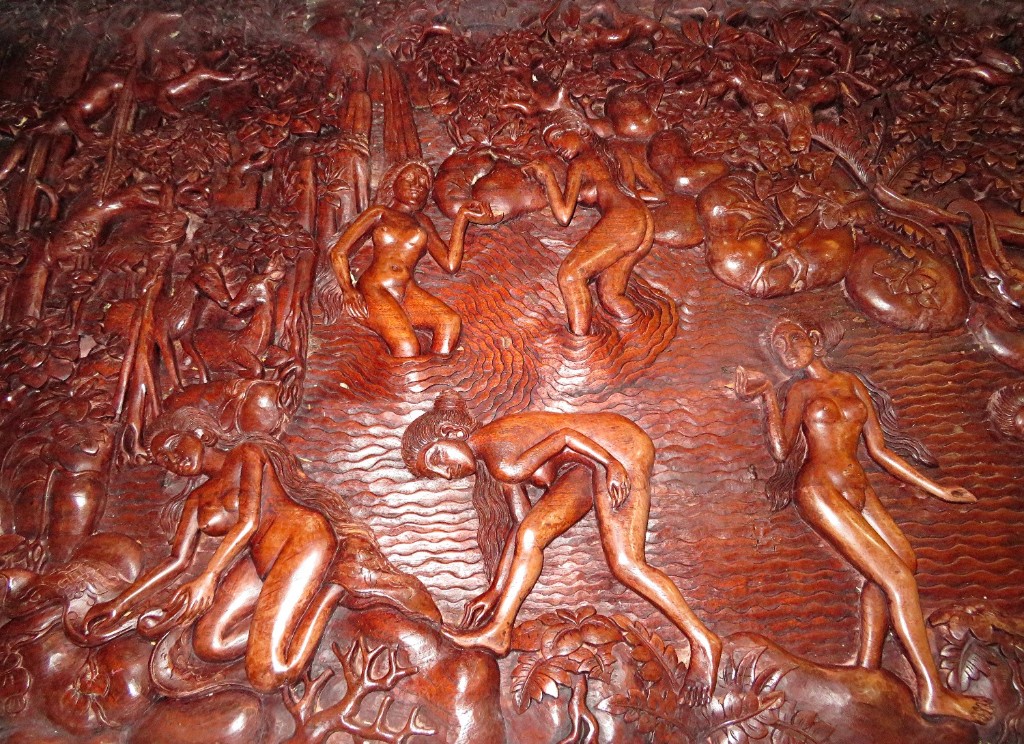 detail of the top of the desk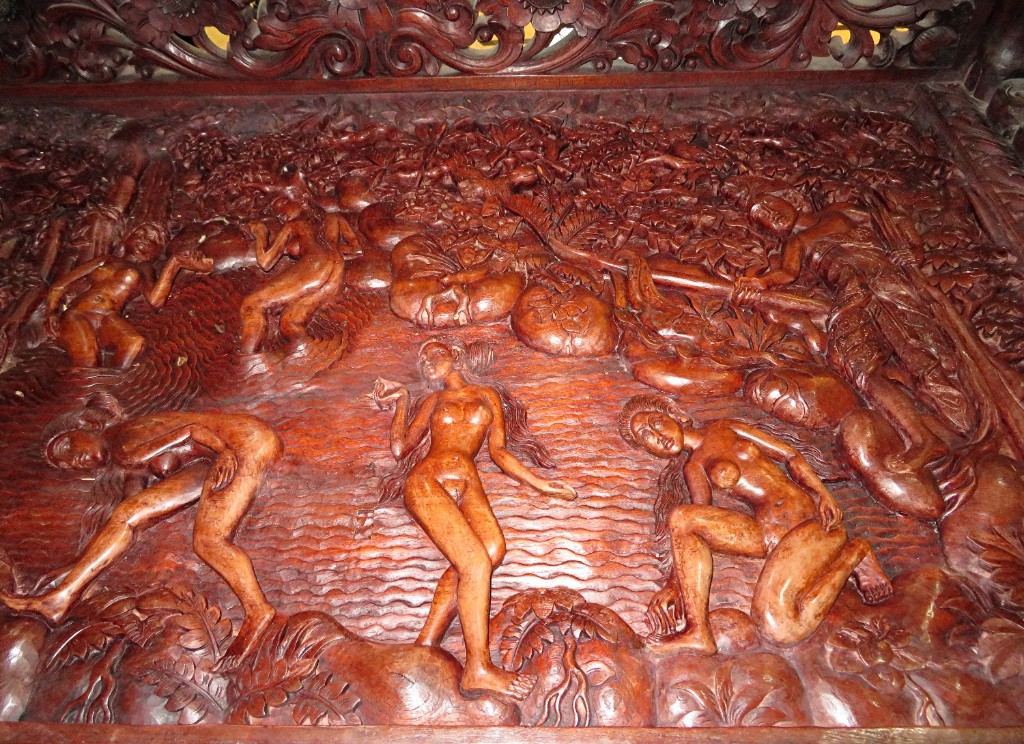 detail of the top of the desk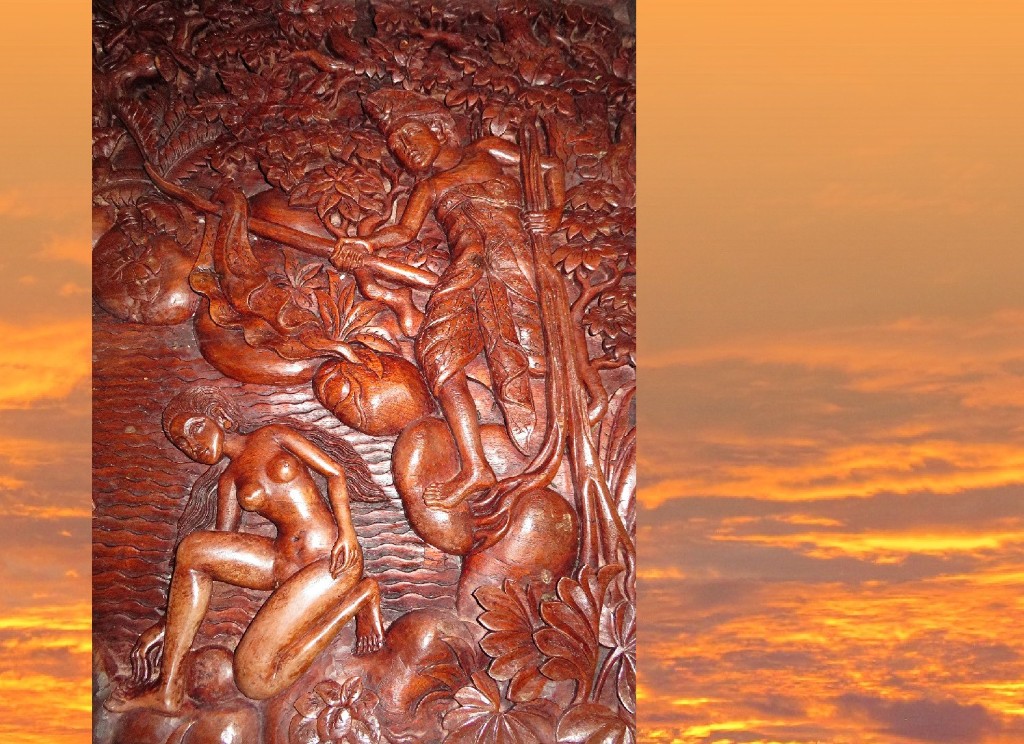 detail of the top of the desk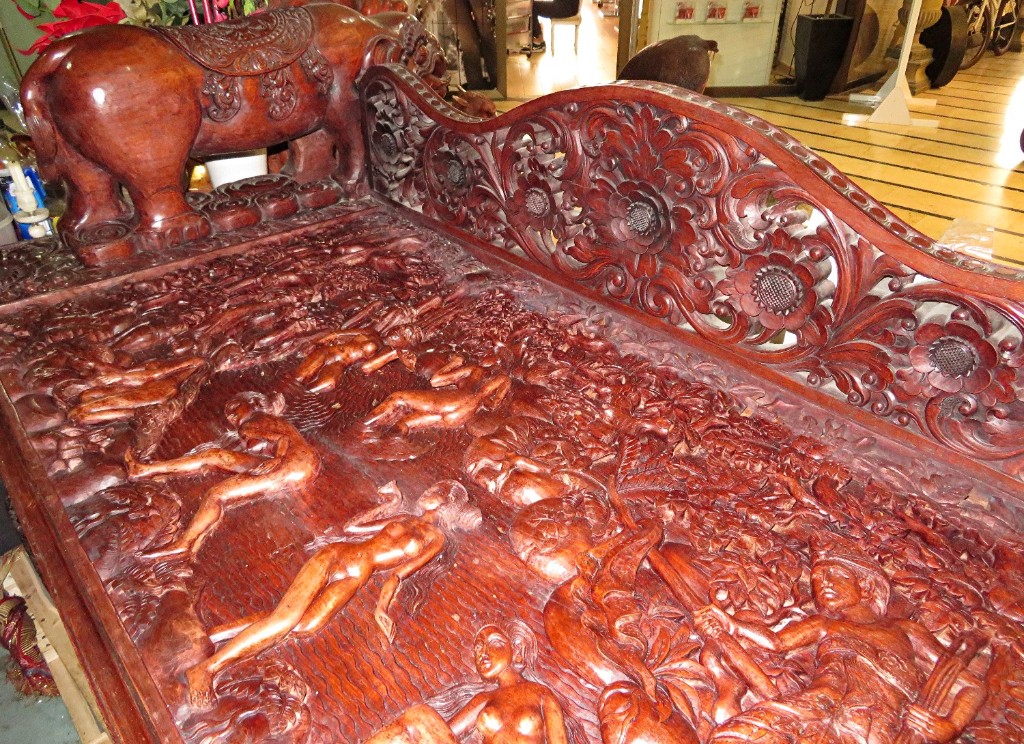 detail of the top of the desk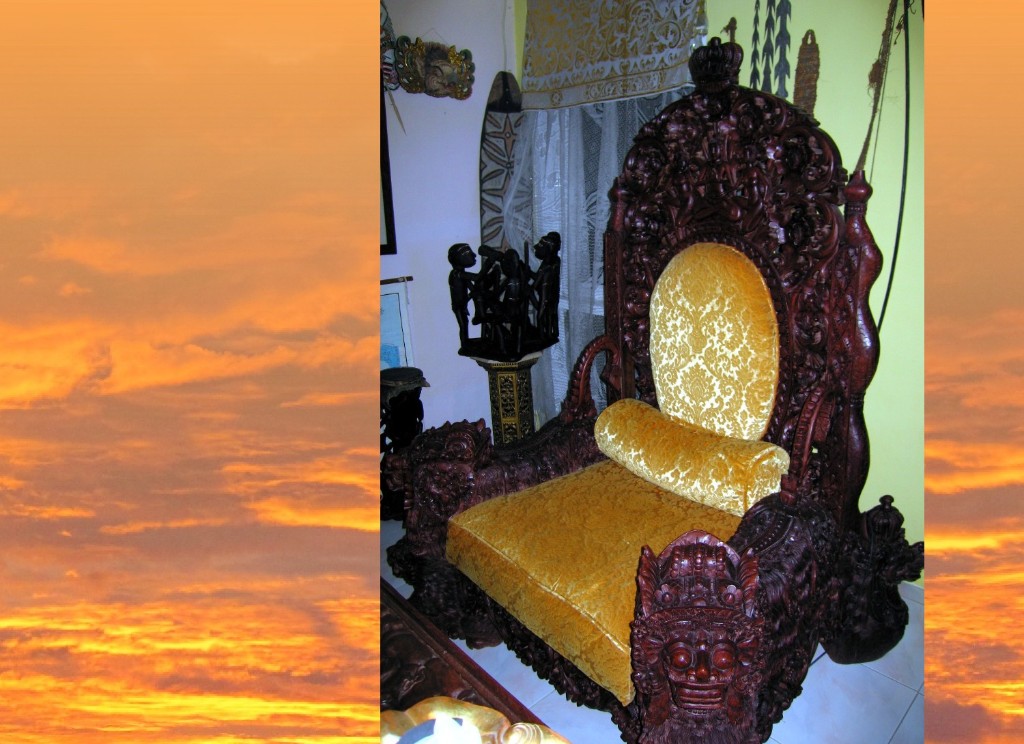 the throne-like armchair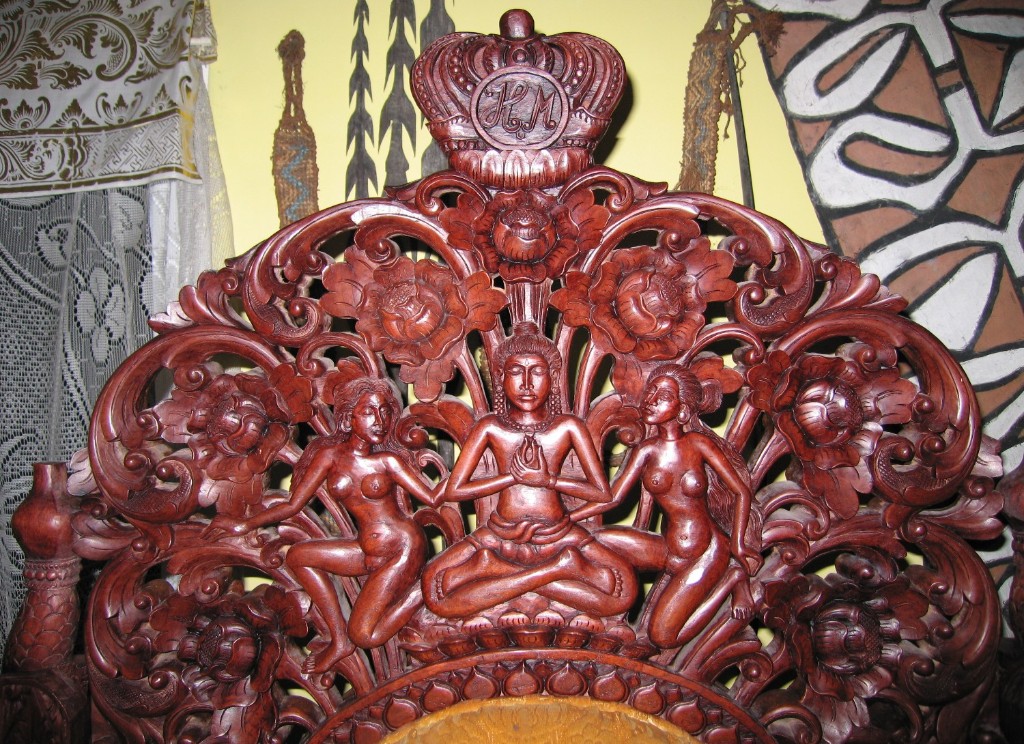 detail of the top of the armchair
oooooooooooooooooooooooooooooooooooooooooooooooooooooooooooooooooooooooooooooooooooooooooooooooooooooooooooooooo
oooooooooooooooooooooooooooooooooooooooooooooooooooooooooooooooooooooooooooooooooooooooooooooooooooooooooooooooo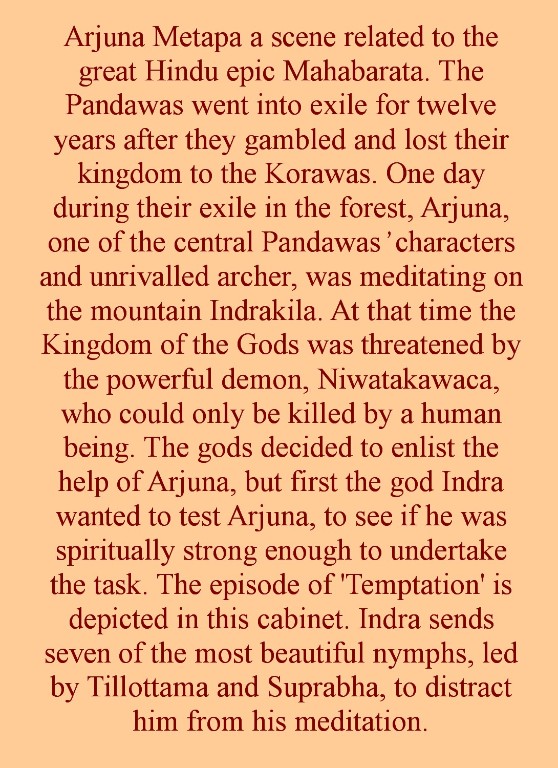 oooooooooooooooooooooooooooooooooooooooooooooooooooooooooooooooooooooooooooooooooooooooooooooooooooooooooooooooo